Portobello Book Festival isn't just for adults! Children from the local primary schools enjoyed visits from some authors this morning too.
The primary 4 pupils from the local cluster all went to Towerbank to hear Sir Chris Hoy talk about his children's books Flying Fergus.
Brunstane Primary were treated to 'Can't -Dance-Cameron' storytelling, science, football with pine cones and dancing from Aunty Emily (Emily Dodd)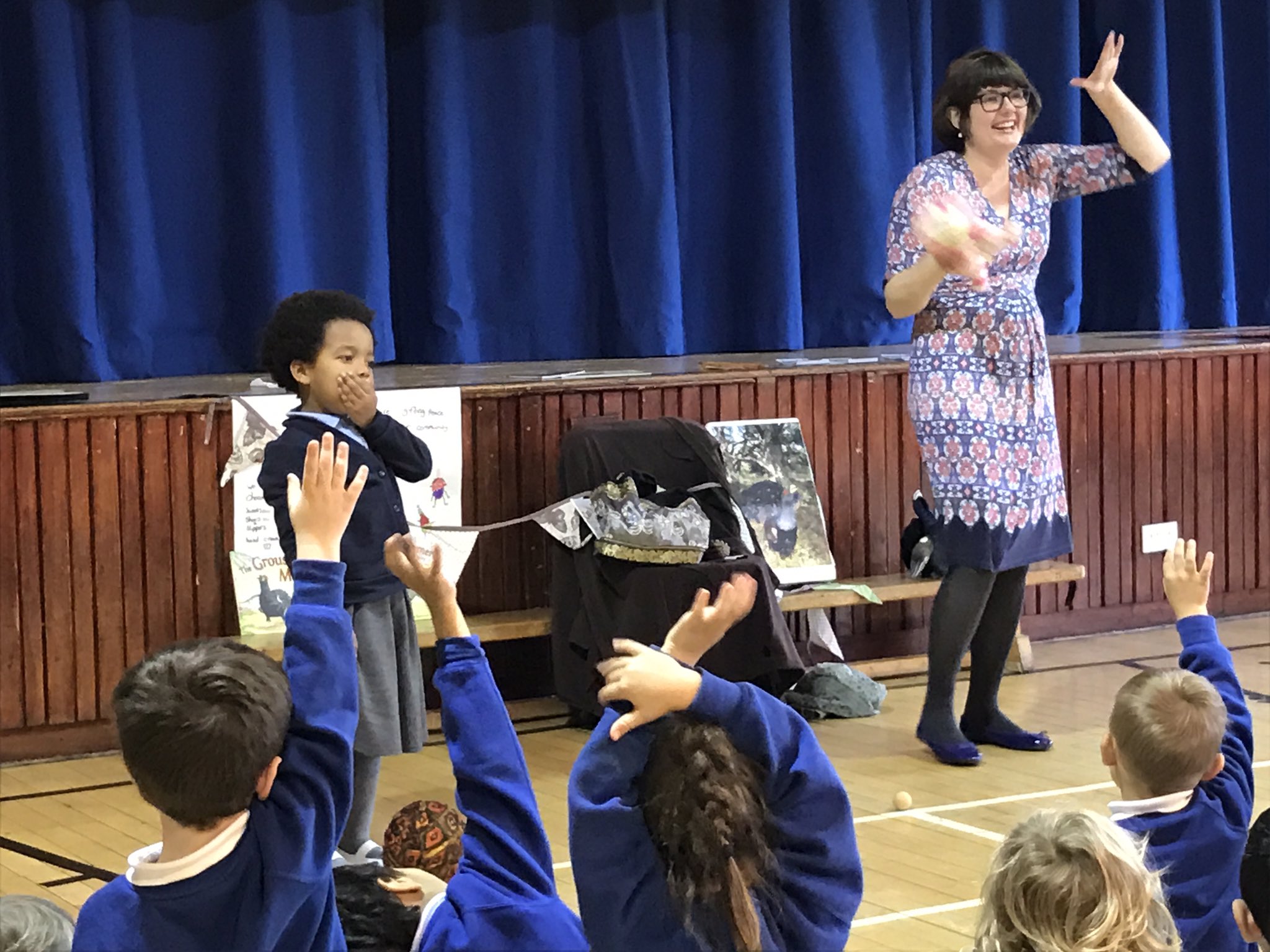 Primary 6A and 6B at Duddingston Primary were entertained by Lari Don as she read from her latest book, Spellchasers, and encouraged them to use their imaginations to create their own exciting adventure stories. You don't need to worry if you are ever in a sticky situation with these children – they have plenty creative ideas to help you escape!