THE STATE OF THE WORLD 10 YEARS ON: FOR BETTER FOR WORSE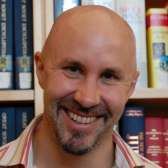 How has the world changed in the decade since the first Portobello Book Festival in 2009?  What are the prospects for the next decade?  Three distinguished University of Edinburgh academics address these questions in their different and distinctive ways: Sian Bayne, Professor of Digital Education, Jill MacKay, Research Fellow in Veterinary Medical Education, and Donald Bloxham, Professor of History.
Chair: Ian Martin
Sunday 7th October 5.00-6.30pm                                                         LIBRARY UPSTAIRS
Tickets for all Portobello Book Festival events are free and can be picked up from Portobello Library in Rosefield Avenue.